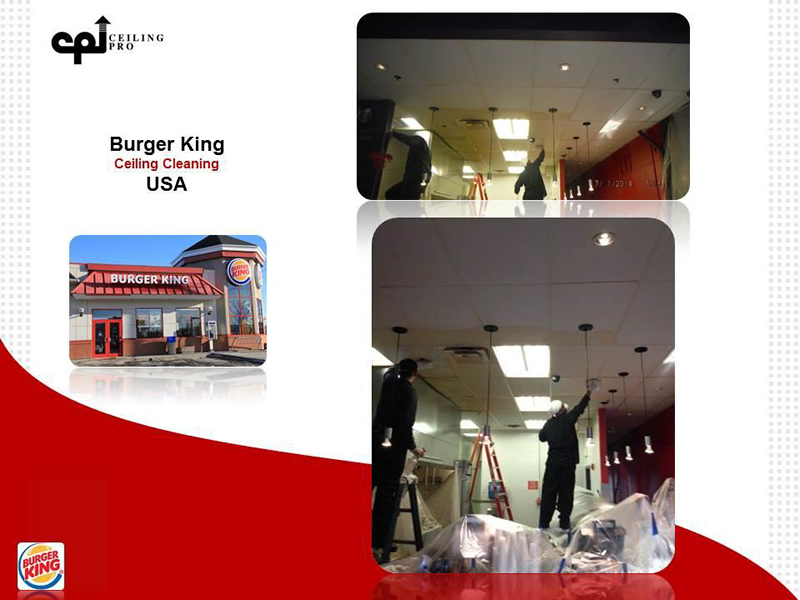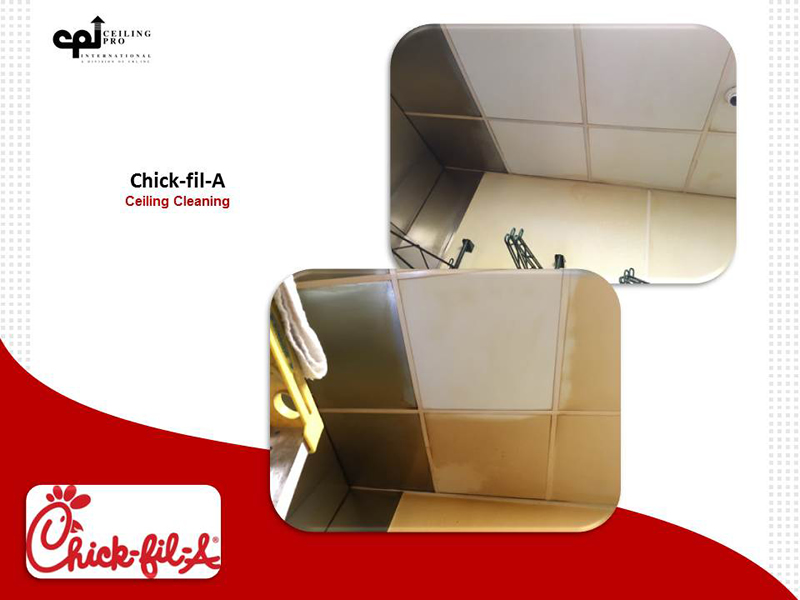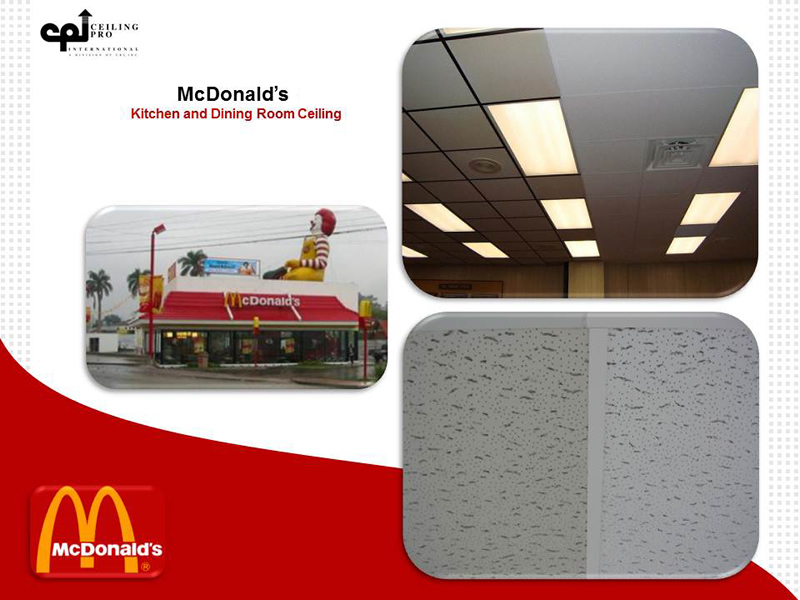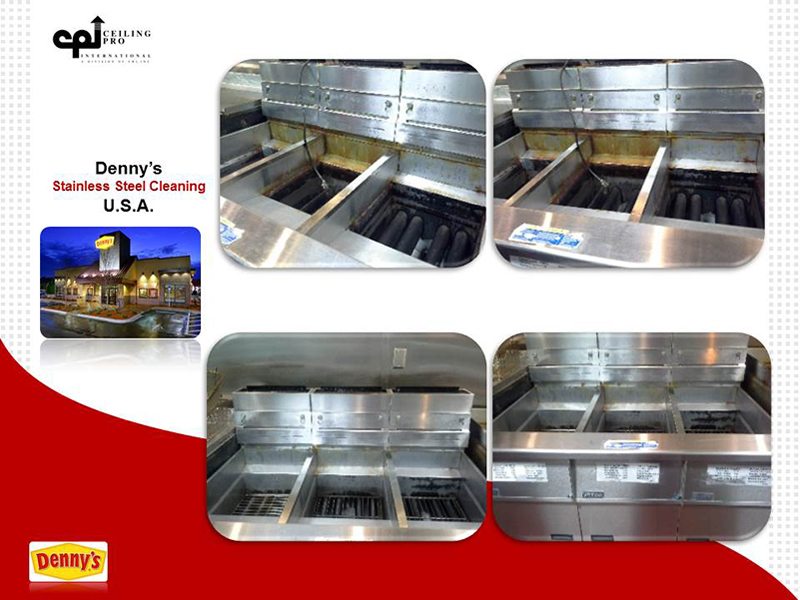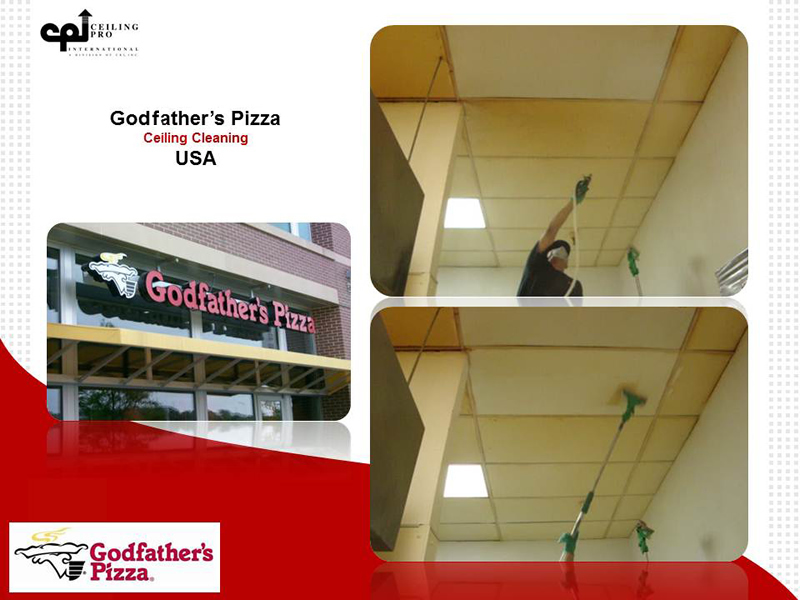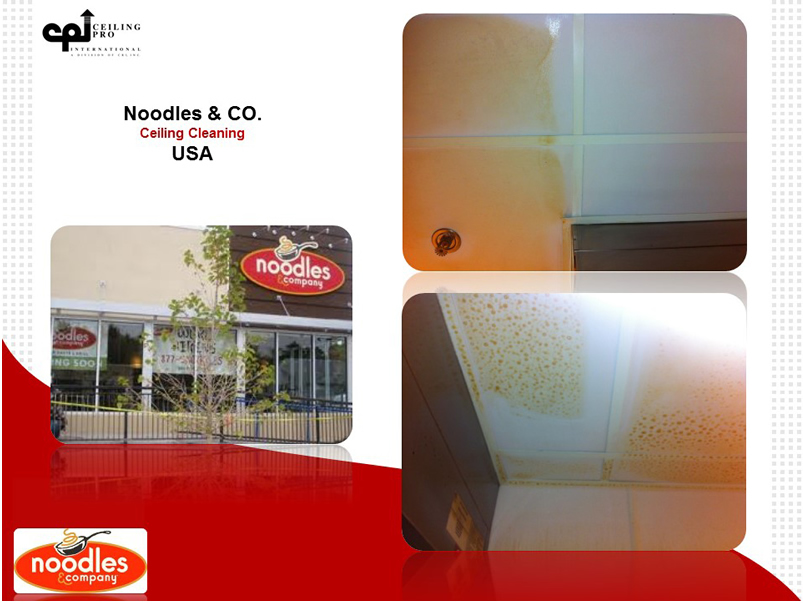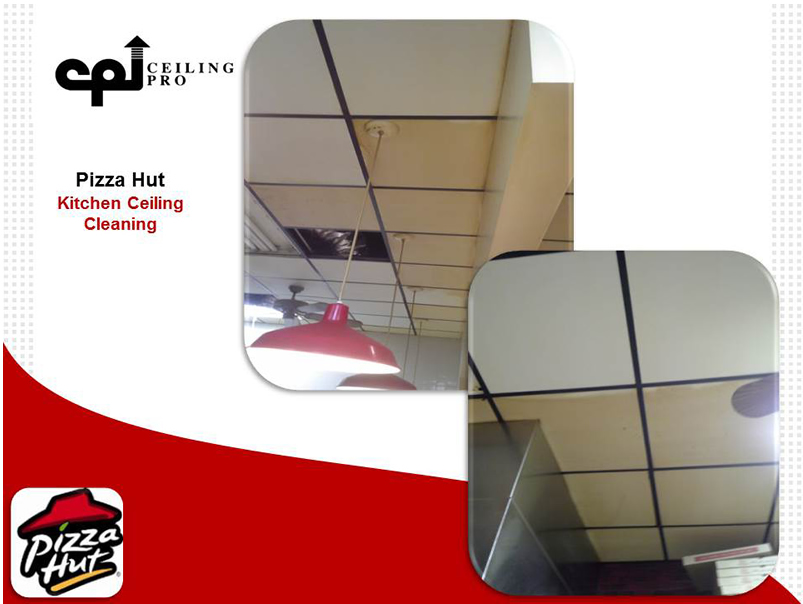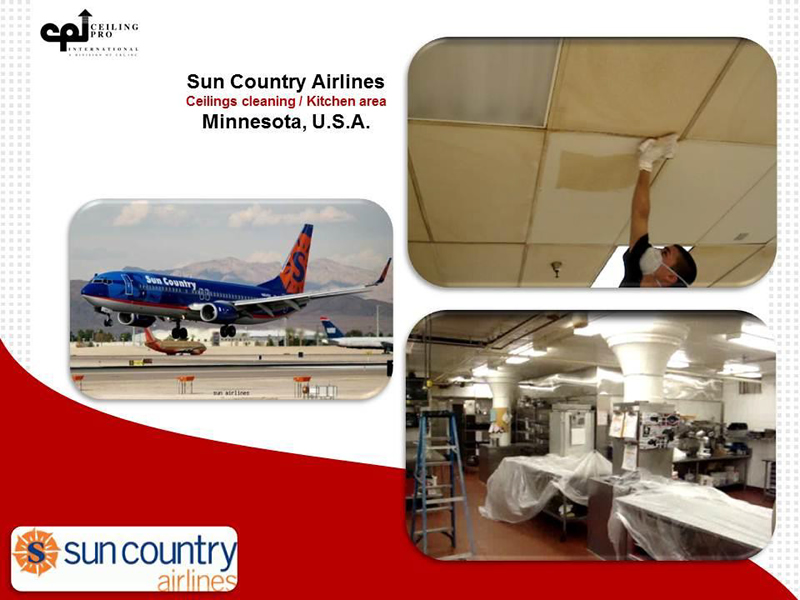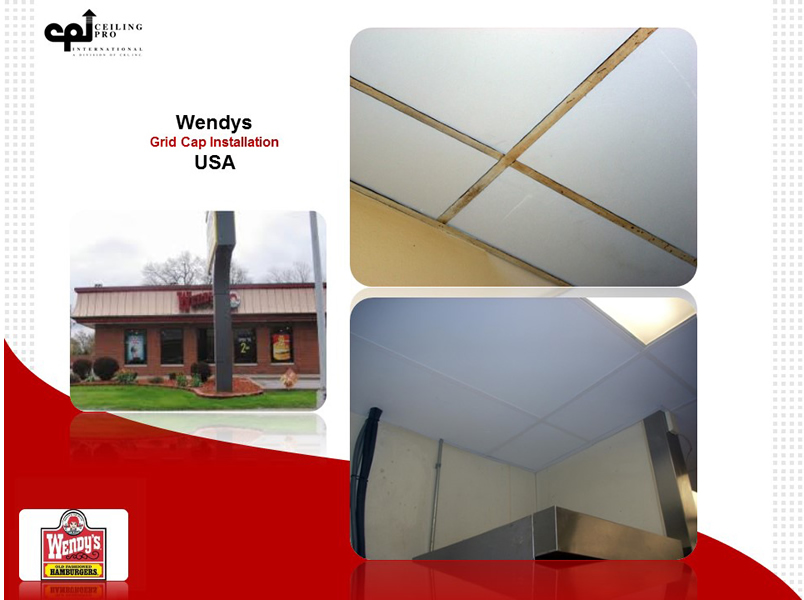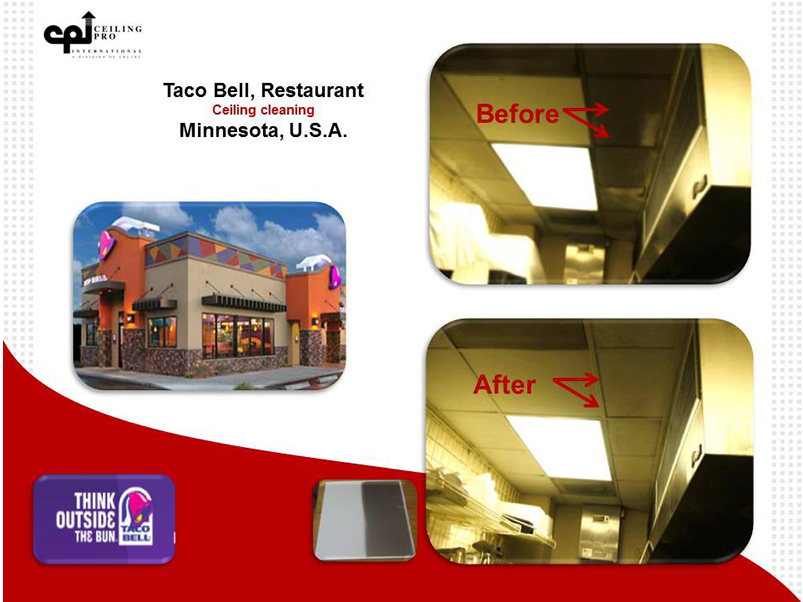 RESTAURANT CLEANING
SERVICES
Do you have a restaurant, commercial kitchen, cafeteria, or dining room and need a reliable and experienced company to provide restaurant cleaning services?

Ceiling Pro offers a full line of restaurant cleaning services. We have complete floor to ceiling cleaning services as well as detailed equipment cleaning. Our cleaning services include ceilings, floors, walls, equipment, upholstery, and carpeting. We will make your kitchen and dining area sparkle.

We will work around your schedule to insure that our cleaning service will cause no business disruptions for your customers. A clean dining area and kitchen will contribute to your customers experience. Our team will do everything we can to provide excellent service and work with your schedule.

We can handle multiple locations and any facility size. We have a customer base that includes bars, restaurants, bowling alleys, movie theaters, bus/train stations, airports, car dealerships, hotels, universities, shopping malls, super markets, medical facilities, office buildings, manufacturing/food plants, stadiums, contractors, retail stores and many more.