A Ceiling Pro Customer Profile: Panera Bread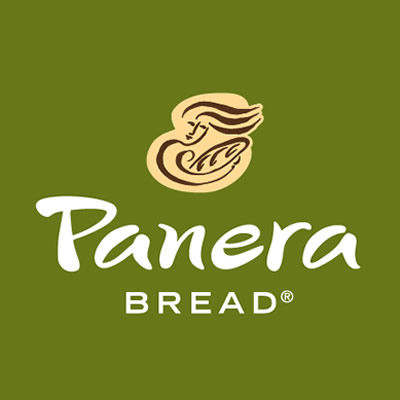 When it comes to casual dining, few restaurants have cornered the market like Panera Bread. This St. Louis-based chain has become a haven for those who want the ease of a fast food restaurant and the quality they've come to expect from a sit-down eatery. From their anti-GMO policy to their still-warm-from-the-oven bread, customers are vocal about their love for Panera and don't care who knows it.

The chain has over 2,150 locations in the United States and Canada. There are 33 Panera Bread stores in Minnesota, 28 of them in the Twin Cities Metro Area. In January 2017, the company achieved its goal: food without artificial preservatives, sweeteners, flavors or colors from artificial sources.

Panera offers a wide array of pastries and baked goods, such as croissants, bagels, cookies, scones, muffins and brownies. These, along with Panera's artisan breads, are typically baked before dawn by an on-staff baker. Aside from the bakery section, Panera has a regular menu for dine-in or takeout including: sandwiches, panini, pastas, soups, flatbreads, salads, side choices, Panera Kids, fruit smoothies, frozen drinks, iced drinks, coffee, tea, and lemonade, expresso, drinks, lattes, and hot chocolate.

The Ceiling Pro Eden Prairie headquarters is proud to service the stores in the Twin Cities Metro area, providing a wide range of necessary cleaning, restoration, maintenance, and painting services. In addition, through our nationwide network of trained certified Service Providers, Ceiling Pro services Panera Bread stores all over the U.S. and Canada.

Panera Bread calls on Ceiling Pro for a great variety of services in their restaurants, primarily in the kitchens, prep areas, and dining rooms. Using our 20 proprietary solutions, Ceiling Pro services include the following:
Clean vinyl ceiling tiles in kitchen. Replace old/damaged/mismatched tiles where necessary.
Clean acoustic ceiling tiles in dining room. Replace old/damaged/mismatched tiles where necessary.
Recoat entire entire acoustic ceiling where necessary to provide a brand-new ceiling.
Vacuum tiles around diffusers.
Clean, paint or replace ceiling diffusers.
Clean can lights, emergency lights, sensors and modems.
Clean light lenses and diffusers. Paint/replace diffusers where necessary. Replace light lenses where necessary.
Clean eggcrates. Replaced damaged eggcrates where necessary.
Feather dust sprinkler heads.
Clean vinyl, FRP, painted, etc. wall surfaces.
Paint wall surfaces where necessary.
Detailed cleaning/restoration of metal equipment and appliances.
Ceiling Pro is proud of our long-standing relationship with Panera Bread, a very popular destination restaurant for much of the Twin Cities population.