A Ceiling Pro Customer Profile: IKEA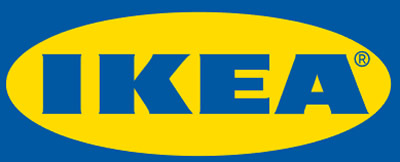 IKEA is a European multinational group that designs and sells ready-to-assemble furniture, kitchen appliances and home accessories, among other useful goods and occasionally home services. Founded in Sweden in 1943 by 17-year-old Ingvar Kamprad, IKEA has been the world's largest furniture retailer since 2008.

The IKEA store at the Mall of America in Minnesota had a problem. Their trademark bright yellow alucobond exterior had grown dingy and weathered. They called on Ceiling Pro International to restore the lustrous finish using our exclusive, proprietary process.

When we first visited this client, we cleaned a test area on the alucobond and Ceiling Pro also applied a proprietary, protective coating on the surface. Over the next 6 months, every time the Store Manager walked by the test area, he would splash whatever he was drinking at the time onto the wall where the test had been done. These liquids - coffee, soda, water, etc. – all were repelled from the surface and never soiled the surface!

Toward the end of Summer, it was a perfect time to clean the surface. Ceiling Pro contacted the Store Manager and he was so excited to have the job done, especially based on his little experiments on the test area over the past several months.

Needless to say, the IKEA Store Manager was thrilled with the results!