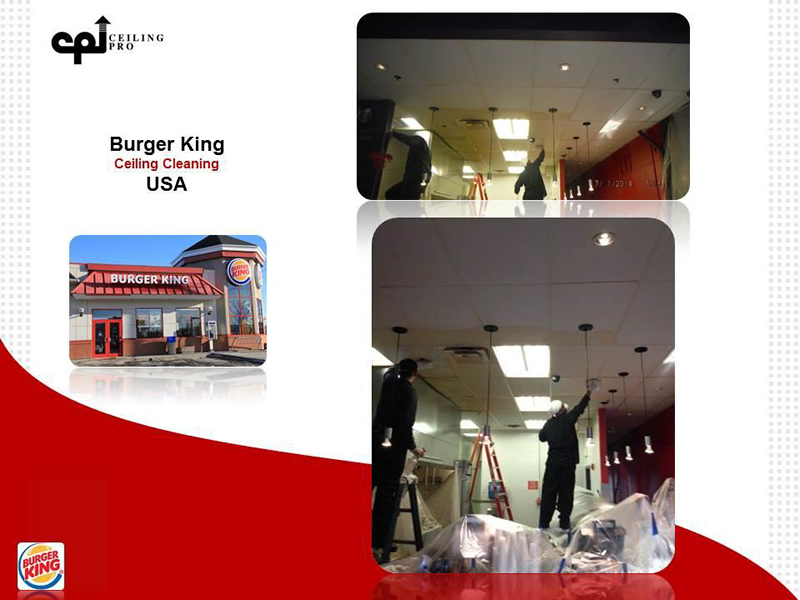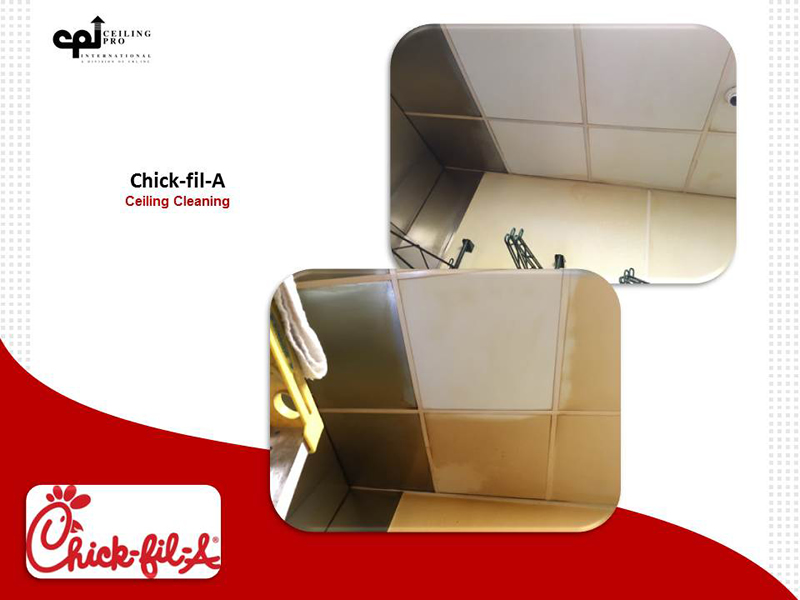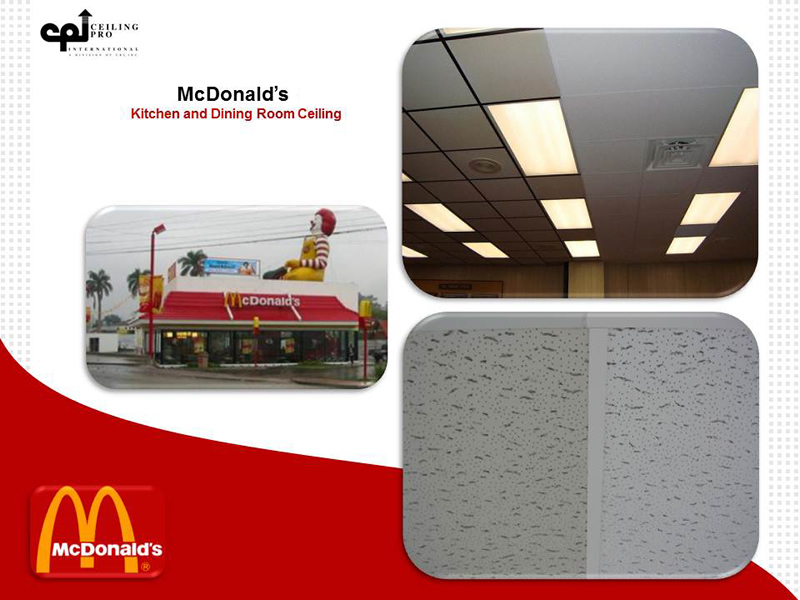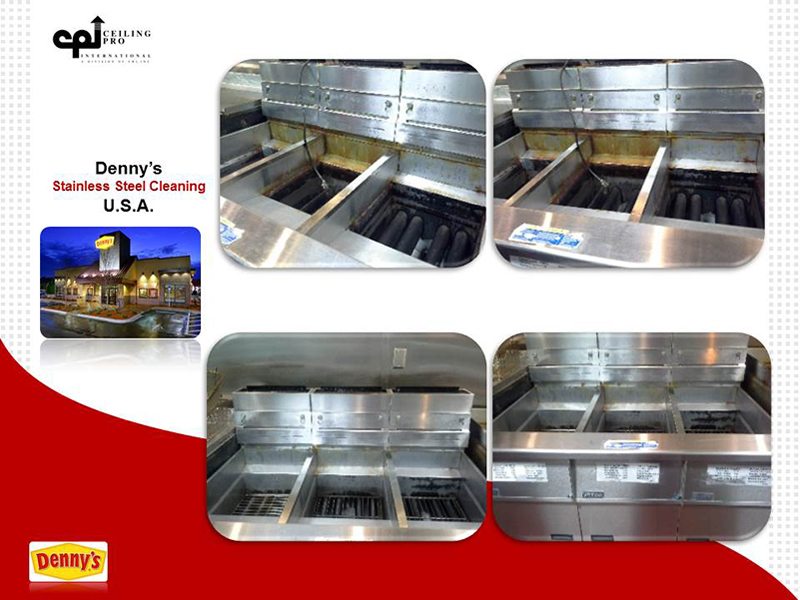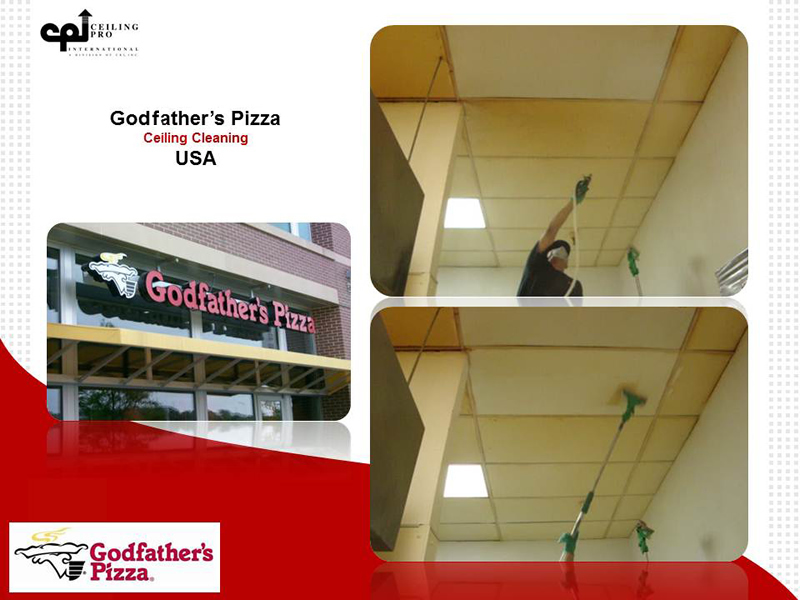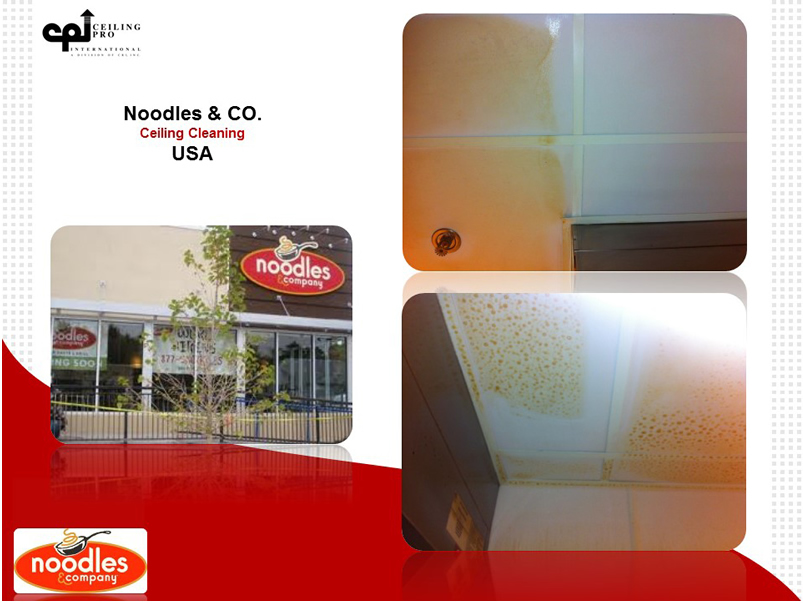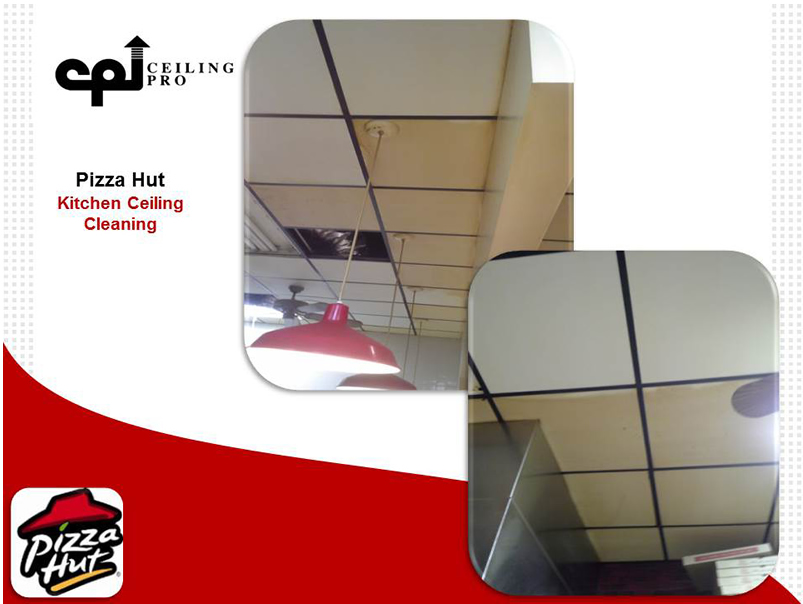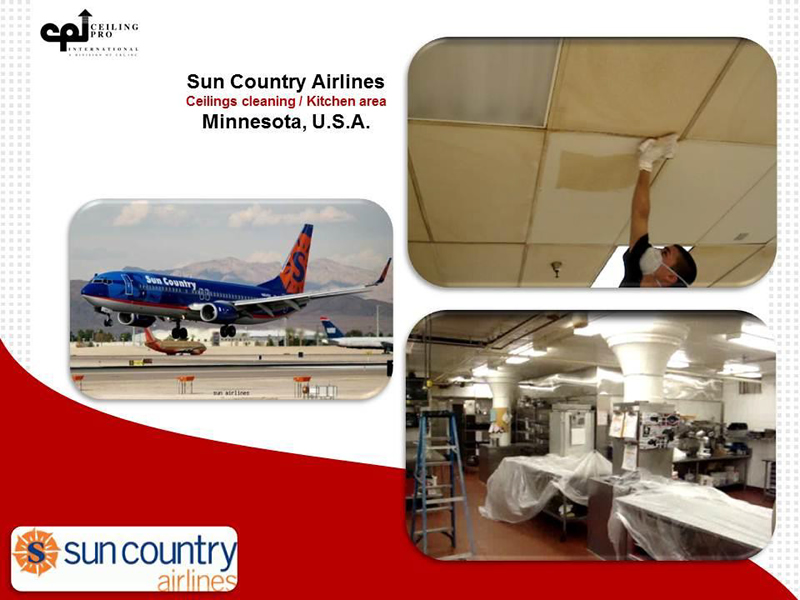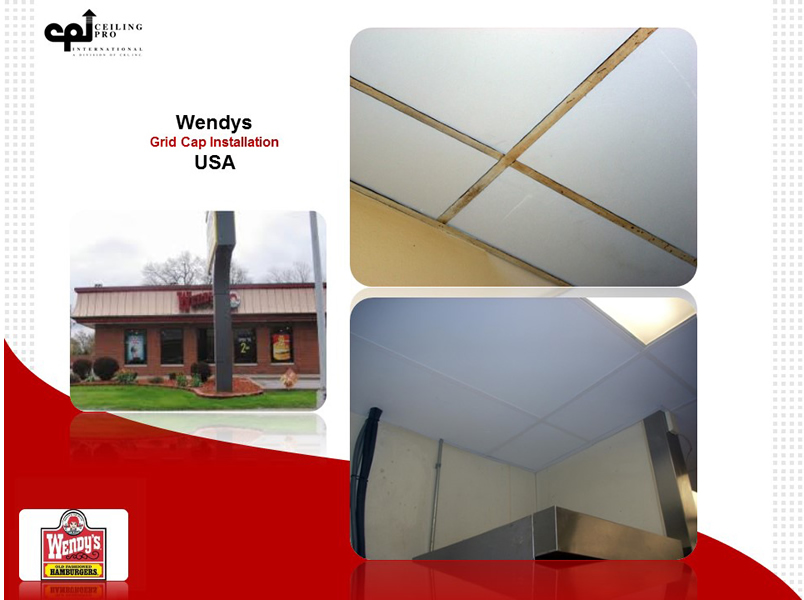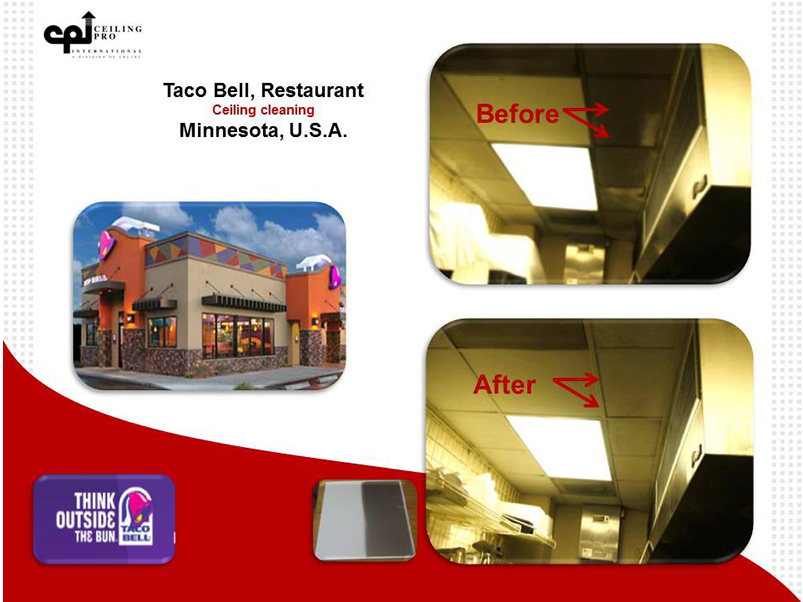 Restaurant Cleaning Services
St Paul Minnesota
Do you have a restaurant or commercial kitchen in St Paul, Minnesota and are searching for a restaurant cleaning service with decades of experience?

Ceiling Pro offers a wide variety of restaurant and commercial kitchen cleaning services. We offer detailed kitchen equipment cleaning and regular maintenance cleaning for restaurants of any size. We can clean ceilings, floors, walls, upholstery, carpeting, and kitchen equipment.

Our team is experienced in the proper cleaning of commercial kitchens and restaurants. We will schedule your cleaning services at a time that best serves your needs. Our goal is to cause no disruption to your business and deliver sparkling clean results.


CALL TODAY TO SCHEDULE A FREE ESTIMATE FOR RESTAURANT CLEANING SERVICES
Ceiling Pro is large enough to handle restaurants, cafeterias, and commercial kitchens of any size. If you are an individual restaurant or a national chain we have you covered. Our customer base includes bars, restaurants, bowling alleys, movie theaters, bus/train stations, airports, car dealerships, hotels, universities, shopping malls, super markets, medical facilities, office buildings, manufacturing/food plants, stadiums, contractors, retail stores and more.
Restaurant Cleaning
Cafeteria Cleaning
Dining Room Cleaning
Kitchen Cleaning
Kitchen Equipment Cleaning
Restaurant Ceiling Cleaning
Restaurant Floor and Wall Cleaning
Dining Room Upholstery Cleaning
Carpet Cleaning
If you need restaurant or commercial kitchen cleaning services in St Paul, Minnesota call Ceiling Pro today. We are experts in restaurant cleaning and have decades of experience. Our team can clean your entire facility from ceiling to floor. Call today to schedule a free restaurant cleaning estimate for an operation of any size.