Our Cleaning Service Works Around Your Schedule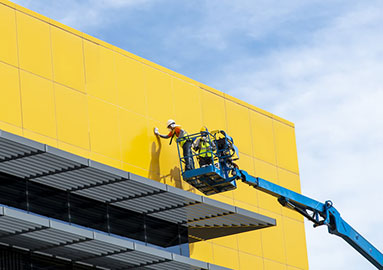 One of the worst things a business owner wants to hear about is "down-time". Sometimes it is unavoidable as in the case of storm damage, or other natural disasters. However, it can be avoided in the case of large-scale cleaning projects. Ceiling Pro International specializes in cleaning around your schedule and even around your equipment to avoid down-time.

If you have a restaurant, or bar that needs cleaning, our crews can come in after hours, and with the help of our proprietary cleaning solutions, the job can be completed in just a few hours. In the morning when your staff comes in, there is no disruption to any work locations. Also, there is no odor. If the job is larger, we will schedule it over 2-3 nights so you can be open during the day.

But what if you have a warehouse or a machine shop where you operate 24 hours a day? In that case, Ceiling Pro International can come in either on the weekends when no one is around, or we can work around your employees and equipment. We will work with you to create a plan so that on certain nights you can focus your employees in one area and allow us to clean the other areas.

Ceiling Pro International treats your equipment and your work areas as our own, so we will safely cover them to protect them from dirt, dust, and debris. When we are finished, we will remove all coverings and equipment. The only way you will know we were there is by how clean the area looks.

Let's face it; down-time can kill a business. If you are not open you are not making any money. If your staff isn't working, they aren't making any money and they might decide to go somewhere else. In the case of a restaurant, you could lose your regular business clientele, and risk alienating new customers. If they see the doors are closed during business hours, they might not come back. So, the next time you are faced with a large cleaning project don't worry about down-time. Just give Ceiling Pro International a call and be assured that we will be there to help keep your business open.

To work with cleaning professionals that understand your need for minimal disruption and maximum uptime, call Ceiling Pro today to schedule an estimate, we have decades of experience.